ARCHITECTURE AND DESIGN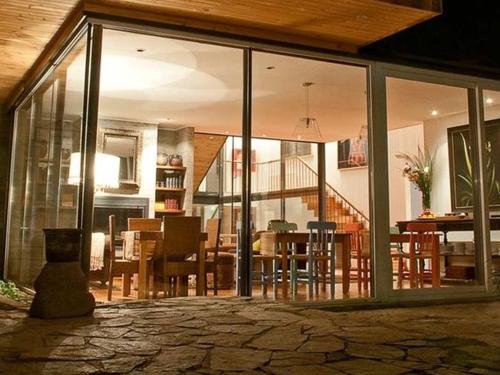 Amazing architecture, water, stones and lots of light; South woods, unique objects and hand-woven carpets star and give warmth to the decoration in Hotel Casa Zapallar.
A place where tradition and modernity come together to collect what best defines us, the taste for the simple and the well done. A space in calm, that seduces and surprises.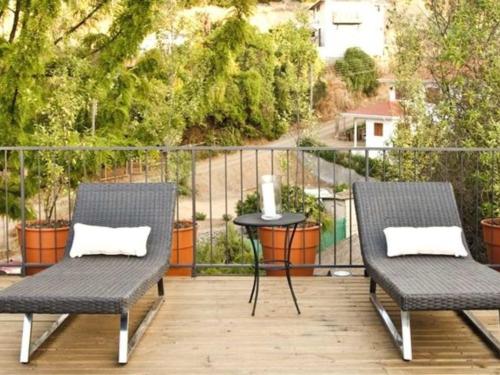 Hotel Casa Zapallar is located at the very center of Zapallar, one and a half hours away from Santiago. The town itself is stunning, with a unique beach and the surrounding forests turn zapallar in a paradaise to relax.
EXTERIOR SPACES TO SHARE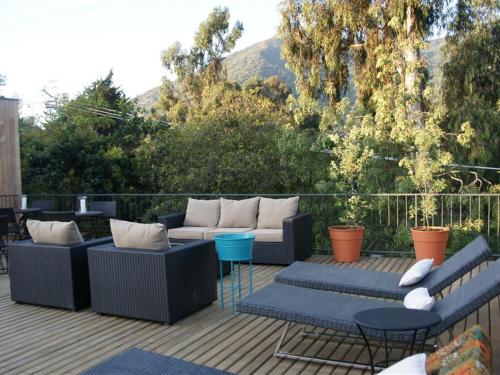 You will feel at home, a safe place to enjoy Zapallar. We have terraces to talk or celebrate with family or friends, where the rumor of the water will accompany you if you want a coffee or share something delicious at lunchtime. For those who want sun we have a special place, with a heated pool, on a terrace where the night offers a panoramic view of the sky and stars.
INTERIORS TO ENJOY
Inside, a cozy living room with fireplace, library and a modern classic ambience with unique items, many of them belonged to Pedro " Choclo " Erlwein, lifetime resident of Zapallar, artist and dealer in antiques, who lived before in this place. In the living room you will find the day's newspapers, national and international news magazines, and direct access to the Internet via our Wi-fi.